Soyntec LAPMOTION 201 YELLOW or Red Messenger bag - 15.4"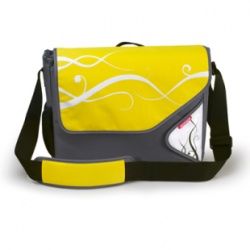 € 39.99
This Messenger Bag combines the convenience and protection of 15.4" laptop messenger bags with the durability and resistance of the best briefcases, blended together to make an elegant urban style bag.
For laptops up to 15.4".
Front slip pocket for MP3/MP4 players or mobile phones.
Multiple pen, mobile, MP3/MP4 and accessories compartments.
Adjustable strap shoulder.
Polyester fabric and lining.
Inner protective padded cover for laptops.
Manchester United 15.4" Notebook Carry Bag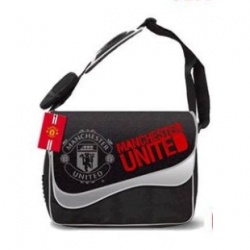 € 39.99
Compact storage and carry bag for notebook and peripherals
Padded interior to protect your hardware
Main section with strap and scaleable to suit every current notebook model size; fits notebooks with screens up to 15.4"
Trust BG-3730DP 17.4" Deluxe Notebook Bag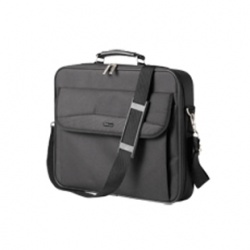 € 39.99
Modern and deluxe storage and carry bag for 17.4" notebook and peripherals
Large main compartment (45 x 425 x 325 mm) to fit most notebooks with screens up to 17.4"
High-quality finishing with durable fabric and metal fittings and zipper-pulls
Padded interior to protect your notebook
Extra compartments to store your iPod, MP3 player, PDA, power supply, etc.
High strength fabric for heavy duty use
Dual metal zippers and velcro fasteners
Durable and adjustable shoulder-strap with metal fittings and shoulder pad
Trust UrbanLife Bag for MacBook or Mini Notebook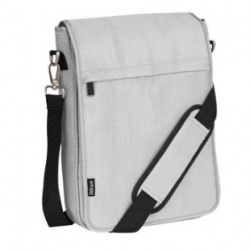 € 32.99
Stylish and exclusive design for your MacBook, MacBook Air or Mini Notebook
Protective, soft padded notebook compartment
Zipper-locked front and backside pockets to store your iPod, mobile phone, etc.
Extra interior pockets for additional space to safely store your power supply, cables, etc.
Durable carry handle and adjustable shoulder-strap to ensure comfortable carrying
High strength Nylon fabric and metal fittings for heavy duty use
Notebook compartment size (H x W x D in mm): 330 x 260 x 30